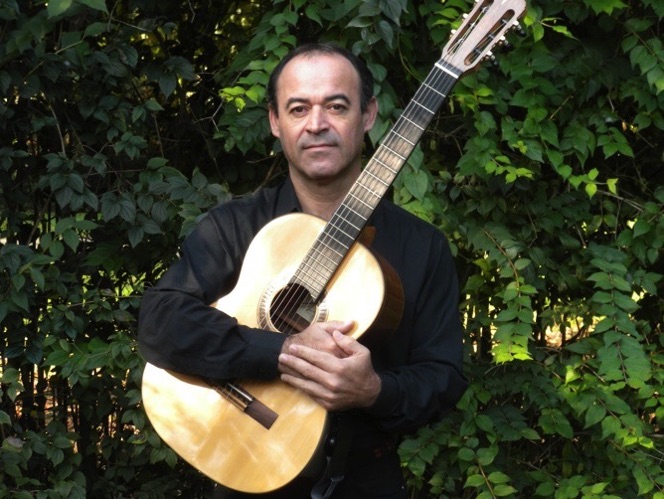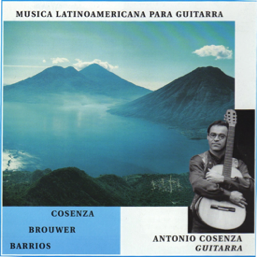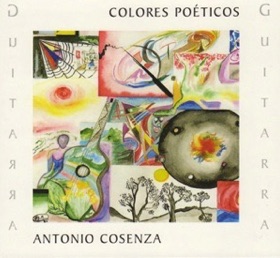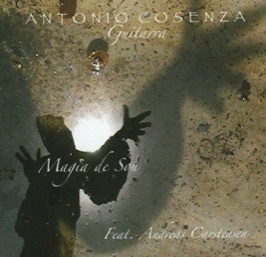 Antonio Cosenza / Solo Gitarre
Sein Solorepertoire umfasst Musik der Renaissance bis zur Moderne. Im Mittelpunkt stehen eigene Kompositionen wie die 20 Sones aus Guatemala (Maya Weisen) und zahlreiche "Ciclos", so wie viele andere einzelne Werke.
His repertoire includes music from the renaissance to contemporary music. The main emphasis is placed on Latin-American music and his own compositions and arrangements of maya music.
Su repertorio como guitarrista abarca desde música del periodo renacentista hasta obras de la epoca moderna. En el punto central de su repertorio se encuentran obras propias como los 20 sones de Guatemala y otras composiciones, como los Ciclos para guitarra y muchos otros arreglos.
Julia florida Augustín Barrios Son de moros y cristianos Los Altares A. Cosenza.
Augustín Barrios Arr. A. Cosenza A.Cosenza .Feat. Andreas Carstensen